Canberra Accommodation Search
For Cheap, Luxury or Discount Hotels around Canberra
Best Accommodation in and around Canberra, Australian Capital Territory:
If you're planning a trip to Canberra, you'll want to find the best accommodation in the area. Fortunately, there are plenty of options to choose from, no matter what your budget or preferences may be. Here are some of the top choices in and around the region of Canberra:
1. Jamala Wildlife Lodge - Located within the National Zoo & Aquarium, this luxurious lodge offers guests the unique opportunity to stay in close proximity to some of the world's rarest and most endangered animals. Choose from a range of rooms and suites, all styled with glamorous safari-inspired decor.
2. Hotel Realm - This sleek and modern hotel is situated in the heart of Canberra's parliamentary triangle, just minutes from major attractions like the National Gallery of Australia and the National Library. The hotel offers a variety of well-appointed rooms and suites, as well as a fitness center, outdoor pool, and on-site restaurant.
3. Pavilion on Northbourne - For those seeking a more affordable option, the Pavilion on Northbourne delivers plenty of value without sacrificing comfort or amenities. This stylish and contemporary hotel features spacious rooms and suites, on-site dining, an outdoor pool, and complimentary Wi-Fi.
4. Hyatt Hotel Canberra - This iconic hotel, housed in a historic building dating back to 1924, offers a timeless elegance and classic charm that's hard to find elsewhere. Highlights include plush guest rooms, an indoor pool, a fitness center, and an opulent lounge serving high tea and cocktails.
5. Little National Hotel - For a cozy, no-frills option that still delivers plenty of comfort and convenience, check out the Little National Hotel. This boutique property offers a range of stylish rooms and suites, along with a rooftop lounge, an honor bar, and access to a nearby gym.
No matter which of these properties you choose, you're sure to have an unforgettable stay in and around the region of Canberra.
This is the worlds leading discount accommodation cross search engine

save up to 80%


This is the same set of services most travel agents use, Free to bookmark and share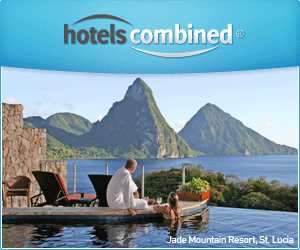 This is the site for Canberra Australian Capital Territory . Are you searching in the right Australian Region?
MOVE PORTAL